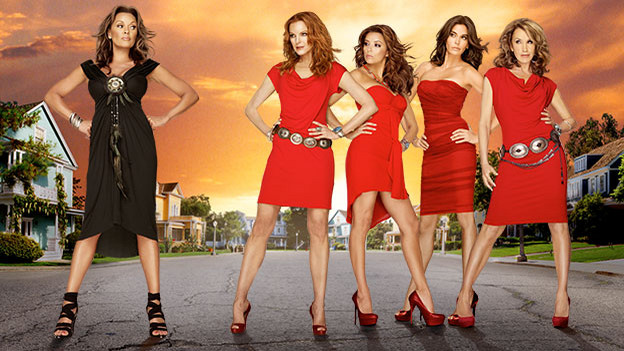 This is one kick-ass TV series! And yes, it's on the number 1 spot in the US. I believe that the title of the series might lead you all to think that this is some kinky TV-series… but no. It's not!
I have to say they are such genius to came up with such a plot not only targeted at housewives but for everyone and all ages too! It has got suspense, scandals, romance, family issues, crime, mysteries… oh… how great Thou art!
No, they did not pay me to say good things about them and spread the word. Which I think they should!
Anyway, there's something I must not leave out here. The cast! Eva Longoria aka. Gabrielle Solis. She's such a babe! A super hot chick with fine skin tone you just couldn't resist not to touch. Luscious body figure that sends pulses of electric to your every nerve enough to make you go bonkers just by looking at her! Not to left out too. Teri Hatcher aka. Susan Mayer. The ABC series of Superman Lois Lane. She's back in action and she certainly doesn't fail to catch your breath as she appears in each scene.
Of course, for the ladies. There are always James Denton aka. Mike Delfino who won the sexiest man ever lived in People magazine. Jesse Metcalfe aka. John who is a dream for every girl out there.
So find ways to catch this awesome TV-series!
[Image= Desperate Housewives]